Guardrail Delineator
HSS Product #250-5 (W) Wood Blocking installation
HSS Product #250-05 (I) I-Beam installation
The HSS Guardrail delineators were purposely designed to:
Increase visibility guardrail systems.
Increase durability of the actual delineator.
Reduce time of installation.
Reduce cost over other guardrail offerings.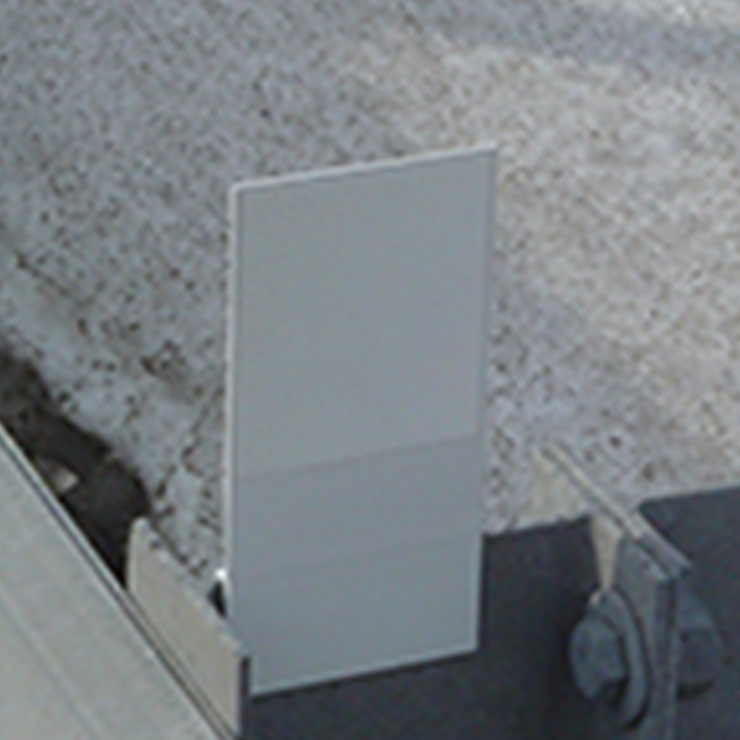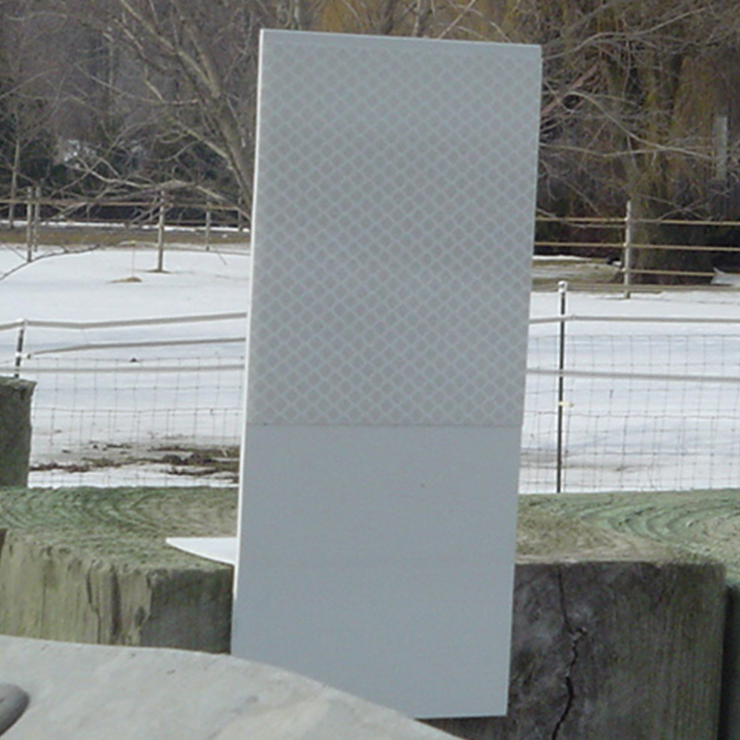 Special Features:
16 square inches of reflective sheeting.
Standard sheeting is 3M High Intensity Prismatic – Any manufacture, color or grade of sheeting can be applied.
Extremely durable PVC material with excellent impact resistance characteristics (material is flexible and will not dislodge when hit with snow that is thrown from plows in northern climates).
Wood blocking version comes with two holes and is quickly installed using two roofing nails.
I-Beam version has flange that slides over web of I-Beam.
Added cold weather additive to prevent delineator from becoming brittle in northern climates.
10 Year UV stabilizer added.
The PVC formulation for this product has been tested against ASTM D792, D2240, D638, D790, D256, D696, D648, D1784, D4218 and D4226.
Cost Savings - Inexpensive compared to other delineators on the market HSS maintains inventory ready for immediate shipping. Give us a call to answer questions or get a quote.