Surface Mount Reboundable Delineator
Surface Mount Reboundable Delineator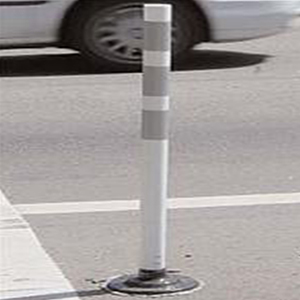 Super Flexible Base
Special Features:
Polymer base WILL NOT crack or split. The most reboundable delineator in the traffic market today.
Manufactured from specially formulated plastic compound, utilizing polymer protection and UV stabilizers.
Posts available in 2.25" round, 3" flat and 3" round.
Three times the elasticity of conventional rubber bases.
Perfect for parking lots, islands, and work zones.
Channelflex can be an effective concrete barrier and bridge marker.
When glue is applied, rubber base conforms to the adhesive for added adhesion to the surface.
Posts are available in fluorescent orange, yellow or white. We can manufacture this product to your desired color.