Easy View Marker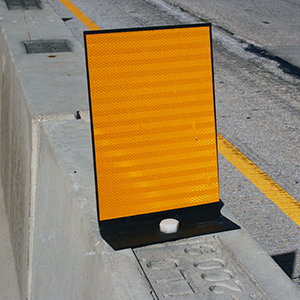 HSS Product #270-1
The Easy View Marker is anchored to the top of temporary concrete barriers used to separate traffic in construction zones.
This product is unique because it is one piece construction for greater durability and easy reuse, and requires less labor to assemble.
The unit shown is 8" wide x 12" high, however these can be manufactured in any size. Sheeting can be one or two sides and unless specified differently are Type IV.