EarthFlex Mount Delineator
EarthFlex Mount Delineator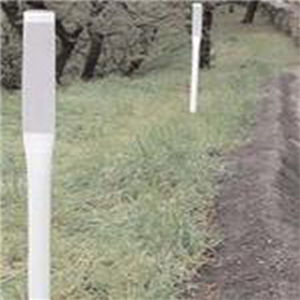 TD 5500 SERIES
The EarthflexTM flexible hinge allows the delineator to absorb repeated high speed impacts. Unique WeathergardTM formula is combined with our recycled polymers to give the TD 5500 the ability to withstand the extremes of hot or cold weather, superior strength and consistently rugged performance in any traffic condition.
Simply slide the post driver down the delineator until the driver makes contact with the anchor system. Since the user is driving the post from the bottom 18 inches (unlike other ground mounts which drive from the top edge) in most soil conditions no pilot hole is necessary.
The TD 5500 EarthflexTM is currently available in white, orange and yellow. We can manufacture this product to your desired color.